PROGRAMME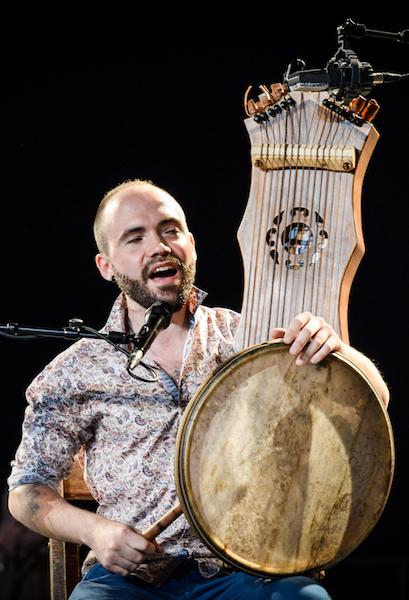 Friday 1 February - 21h00
concert
HARATAGO
Between the Basque Coutry and Middle East
Haratago reveals the power of Basa Ahaide, the vocal tradition of Basque mountain shepherds that celebrates the union between man and nature. The group revisits the ancestral repertoire with an original arrangement inspired by encounters with Turkish and Azerbaijani musicians.
Julen Axiari : voice, stringed tambourine, percussions
Nicolas Nageotte : klarnet (turkish clarinet), duduk
Jordi Cassagne : violone (Bass viola da gamba)
Bastien Fontanille : hurdy-gurdy, banjo, amboès (oboe of Quercy)
Practical informations
Price : 18.-
Discounts - ADEM and AMR adherents, students, apprentices, unemployed people, AVS : 15.-
20 ans/20 francs card : 12.-
Informations : 022 716 56 30
Oneline box-office : AMR, 10 rue des Alpes. www.amr-geneve.ch
Concert organised by the Ateliers d'ethnomusicologie and the AMR, with the support of the Ville de Genève and the Fonds culturel Sud.