PROGRAMME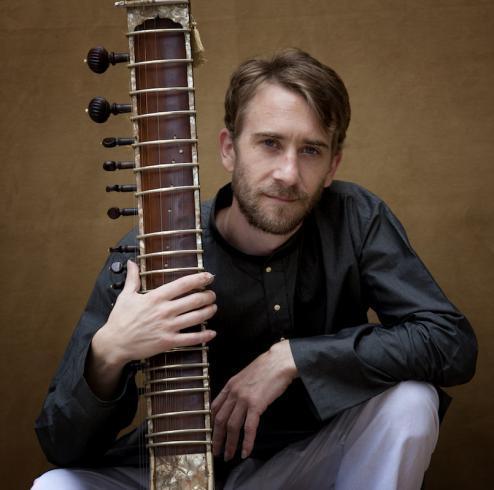 Friday 12 April - 21h00
Festival
RASA
Music of Northern India
Nicolas Delaigue trained in sitar and surbahar following the India tradition of teaching and offers an original synthesis of the diverse raga styles he has learnt. Nihar Metha, tabla, completes this duo, which is renowned in Europe for Hindustani classical music. A taste of the many flavours of this highly refined art.
Nicolas Delaigue : surbahar and sitar
Nihar Mehta : tabla
Practical informations
Price : 20.-
Adhérents ADEM et AMR, étudiants, apprentis, chômeurs, AVS : 15.-
Carte 20 ans/20 francs : 12.-
Informations : tél. 022 716 56 30
Online boxoffice : AMR, 10 rue des Alpes www.amr-geneve.ch
Concert organised by the Ateliers d'ethnomusicologie and the AMR, with the support of the Ville de Genève and of Fonds culturel Sud.