PROGRAMME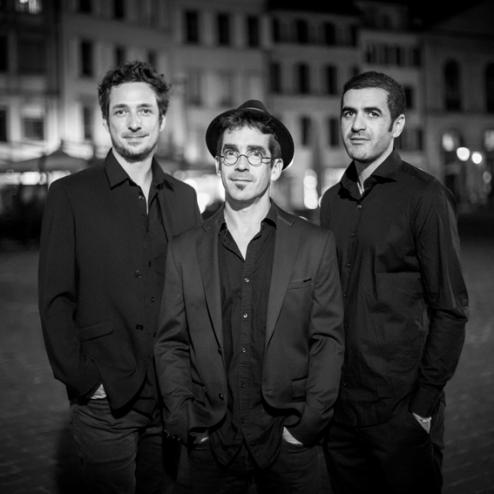 Friday 17 May - 21h00
Festival
DOUAR TRIO
Eastern Jazz
Douar means 'village' in Arabic, and 'earth' in Breton. The young musicians of the Douar Trio draw on diverse traditions for their inspiration: from the nuances of wood and wind to picked and strummed strings, they move seamlessly from maqâm to jazz. Travel is as much about wandering as about arriving at a place...
Informations
Price : 20.-
ADEM and AMR adherents, students, apprentices, unemployed, AVS : 15.-
20 ans/20 francs card : 12.-
Informations : tél. 022 716 56 30
Online boxoffice : AMR, 10 rue des Alpes www.amr-geneve.ch
Concert organised by the Ateliers d'ethnomusicologie and the AMR, with the support of the Ville de Genève and of Fonds culturel Sud.